IF ASKED TO DESCRIBE THE MOVIE BUSINESS IN THE MIDDLE EAST TODAY, THERE IS BOTH A MYSTIQUE AND GLAMOUR TO IT THAT'S REPLICATE OF OLD HOLLYWOOD, SYMBOLICALLY SPEAKING.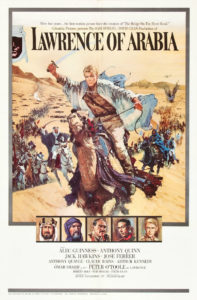 For generations, the region's historical value and the world's fascination was motivated by the long-running 1962 epic masterpiece, Lawrence of Arabia, that became every filmmaker's education and directorial circles envy. Based upon the story of Colonel T. E. Lawrence, a British officer, military theorist and diplomat, revered for his ancillary activities during World War I in the Great Arab Revolt against the Ottoman Empire, the co-produced British and American film won multiple BAFTA, Oscar and Golden Globe awards in 1963. Persevered in the US Library of Congress National Film Registry, it remains one of cinema's most influential films of all time – yes, all time.
In our Middle East instalment, if detecting a slightly more emotive connection, it's because the film's storyline is relevant to current foreign affairs – reminding us that cinema can be a powerful conduit to create more united frontiers. An ideal genuinely expressed in 2017 when Iranian director, Asghar Farhadi, released a joint statement with his four fellow directors after The Salesman won Best Foreign Language Film at the 89th Academy Awards proffering: "What can cinema do? Although we don`t want to overestimate the power of movies, we do believe that no other medium can offer such deep insight into other people's circumstances and transform feelings of unfamiliarity into curiosity, empathy and compassion – even for those we have been told are our enemies." Undeniably, cinema exhibition holds many keys to open the world's universal doors and the Middle East is possibly the most landmark of all.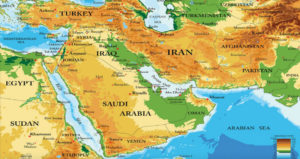 To understand cinematic growth in this transcontinental atmosphere and its geographic interest centered on Western Asia, Turkey (Asia and Europe) and Egypt (primarily in North Africa), commonly articulated as MENA, the "Middle East" has often been confusing territories, by definition. Prior to the 20th century, it was called the "Near East," which identified the Balkans and Ottoman Empire, but after its fall in 1918, it was replaced with Middle East.
It can be said, and is widely known, there is still great contrast in the region that stems from centuries old civil unrest, identity transformation and fragmented development that sits in the balance of some of the most culturally richest regions. Conversely, there are many Middle Eastern landscapes that are intriguingly being developed on gigantic scales, increasing the channels of leisure entertainment, retail and tourism on a global scene and, in particular, cinema.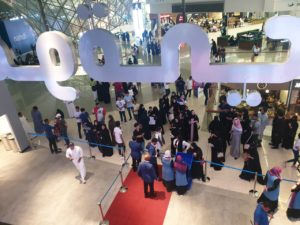 Through a sensational and iconic urban push at the start of 2000, mega-projects began to emerge like the Persian Gulf's Palm Islands in United Arab Emirates (UAE), quickly drawing attention to Dubai, Abu Dhabi and Doha. Economic studies by global financial institutions, indicate an urbanization rate of 35% in 1960 rose to 65% by 2017. As such, development in MENA territories have been greatly influenced by transregional mega-trends, beginning with Dubai that set the stage for "worlding" endeavors and the cinema market was a natural attribute. Dubbed "Dubaiification," it performed as the model for urban development in the region and elsewhere. Premised on lavishly ornate environments and promising opportunities for creating wealth, the idea was to re-shape and disseminate political, economic and cultural appeal that was a "place brand" that was outward-oriented while heightening national identity.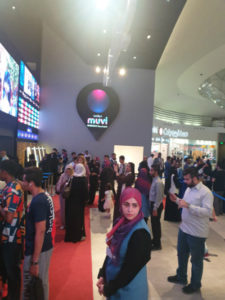 Overall, movies remain a key source of out-of-home entertainment and Arab nationals are increasing their attendance by respectable percentages each year with the highest movie-goers in UAE and Qatar. Regional university studies revealed in 2018 that more than half of Emiratis and Qataris go to cinemas at least once per month, followed closely by Tunisia. Saudi Arabia (KSA), which re-emerged in 2018 after a 35-year cinema ban, showed four in ten Saudi's now attend movies and those numbers are projected to steadily climb with the increase of Arab produced films and more cinema expansion underway. Muvi Cinemas, the first nationally owned and operated multiplex located at the Mall of Arabia in Jeddah, opened their doors this past August and why attendance numbers to-date are so impressive. Further substantiating the region was ready to incorporate elite cinema entertainment. An architect's dream project, Muvi Cinemas feature high-end experiences using advanced projection and audio technologies, ticketing automation, giant and immersive screens, to hospitality and VIP Suite packages that provide a red carpet feel at every turn and all the grandeur of how we envision a Kingdom. The region is just getting started on what will be a lucrative expansion throughout the country and Muvi Cinemas has plans for over a dozen more cinemas to include Dammam and Riyadh.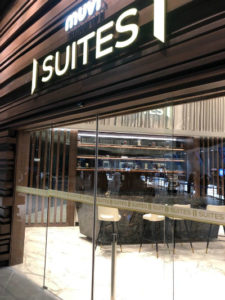 From 2014 to 2018, Lebanon has remained steady with a little over 40% of nationals attending cinemas, whereas Egypt and Jordan reported the lowest numbers of movie-goers, which is a residual affect from economic restructuring. According to Bloomberg Business earlier this year and the published Standard Chartered Bank report, Egypt ranked seventh on the list of the world's top ten economies by 2030 and the only country making the list in the region. Through economic reform policies, influenced consumption and increased investments, the region is quickly emerging and there will be more cinemas arising from its growth. Intrinsically, filmmaking and location shoots in Egypt will also drive attendance and with last month's announcement of Kenneth Branagh's Death on the Nile now underway, these projections appear solid for 2020.
Regional studies vary on cinema attendance in countries like Bahrain, Cyprus, Kuwait, Oman, Palestine, Syria and Yemen – mostly because their markets have not been considered more emergent versus 21st century developing based on smaller regions. And, while Iran has 85.4 million people and Iraq has 45.4 million, these unique regions fall under the transcontinental identity of Asian countries, much like Egypt is garnered North African.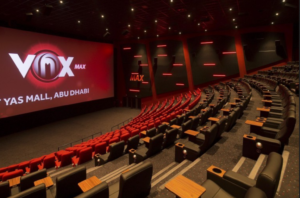 Moving into 2020, Middle Eastern regions will magnify with prevailing exhibitors like VOX Cinemas that hold the largest market share and plans to operate 300 screens by the end of next year, in addition to developing 600 screens across KSA by 2023 to support a projected 35.8 million. More regional expansion efforts include many well-known international exhibitors like Cinépolis that opened their first theatre in Bahrain in January 2019 and plans to launch several more across the Kingdom through 2021, while more regional chains like Reel Cinemas in UAE along with Carnival Cinemas that entered a partnership with VOX Cinemas in April, see this as a viable and boundless region.
Israel, the Academy Awards most nominated country for Best Foreign Language Film and has won numerous film festival awards worldwide, has not established a strong exhibition market in large part due to their long-standing philosophical stance on modern day entertainment.
Of the most noteworthy developments in MENA, are the rise of women CEO's who have begun to revolutionize the patterns of cultural change through leadership, with the most visible transformation in UAE. According to Kent Davis-Packard, Adjunct Professor of the Middle East Studies and American Foreign Policy at the Paul H. Nitze School of Advanced International Studies (SAIS), Johns Hopkins University (USA), women have benefitted from a rich female history and the shift in values has been attained by the" quiet leadership at the top."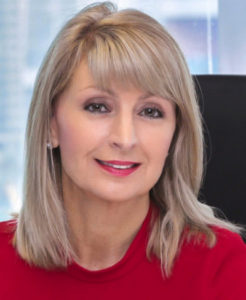 This rings even more true, watching nations promote women into executive positions, like with Debbie Stanford-Kristiansen, CEO of Novo Cinemas, with theatres in Bahrain, Qatar and UAE. Under her guidance since 2013, she's formulated strategic partnerships, implemented advanced technologies and offered alternative and creative content opportunities, so we asked Debbie how she see's women in the region using their capabilities to reform exhibition's perception in a traditionally male dominated industry. Debbie shared, "through mentoring, conferences and working with education institutes we're creating more awareness of the exhibition industry and encouraging women to take a leading role. However, we do believe the best person for the job is always going to be the skill sets they meet regardless of gender, and we do hope to inspire more women to learn about the industry.
"We get wonderful feedback and lively discussions when we visit universities to talk about this exciting industry and many of the young women ask to join us for internships. We mentor our own talented women already working with Novo in order for them to grow within the business. In this way we hope to influence thinking of the younger generations to join the exhibition industry."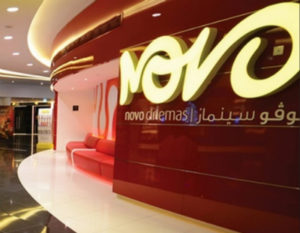 Both Debbie and Mariam El Bacha, CEO of Cinepax Cinemas, an instrumental leader in Pakistan, having received numerous awards and named the Top 50 Women in Exhibition in Celluloid Junkie, will be speaking at the upcoming Emerging Cinema Markets Conference (ECM19) in Istanbul later this month. The forum will be presenting in-depth sessions covering these transcontinental territories in combination, having assembled an authoritative group of cinema industry professionals, economic experts and international business leaders. We continue to look forward to the collective insights and predictions for cinema's future in this region and beyond.
Turkey, the forthcoming and final segment of this series and North Africa, a critical component of future urbanization, accordingly, have greater significance in understanding these woven lands and their evolving outlooks in exhibition.
Written for OzSeeker by Laura Peralta-Jones