TRAVELING THE TURKISH COUNTRYSIDE, ONE HAS THE SURREAL SENSATION OF BEING TRANSPORTED THROUGH TIME, AS THOUGH FLYING ON ALADDIN'S MAGIC CARPET RIDE. WE GLIDE ACROSS A LANDSCAPE THAT ECHOES THE DAYS OF THE BYZANTINE EMPIRE, ENCHANTING GRECO-ROMAN RUINS, PAST THE SUMELA MONASTERY PERCHED ABOVE THE BLACK SEA, AND AMAZING DELIGHTS OF CAPPADOCIA'S CONE-SHAPED HILLS — HIDING THE LARGEST UNDERGROUND CITY OF SOBESSOS.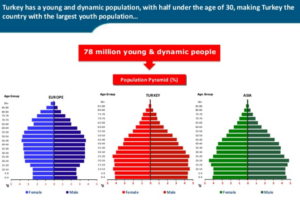 After recognising the legacy of Ottoman Turks and its ancient relics, and seeing Turkish lifestyles across more than 500 cities, we are drawn to the stunning metropolitan streets of a multicultural Istanbul. Like that bejeweled capitol of The Hunger Games, it majestically stands out in a country with clear regional distinctions. The 37th largest country in the world and 19th in the region with 82 million people, of which 72 million are industrial youth, Turkey has an adventurous and curious spirit unto its own, making it one of the most thriving and resilient countries on the northern hemisphere. This gateway to Europe, Asia, and the Muslim Middle East leads us to conclude that it will have an ever-increasing importance in cinema exhibition, filmmaking and film production alliances. Setting new exhibition records, there were 180 Turkish films screened in 2018 with the country's number one film a Muslim-produced release.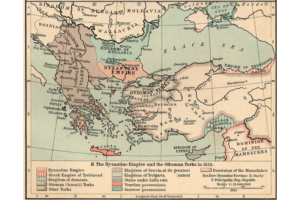 Certainly, Turkey's flourishing demographics coupled with global aspirations and growing ties to China, Russia, Iran and South America, make it fertile ground from which to emerge one of the most entrepreneurial nations of this century. Turks are young and enterprising with an average age of 31 compared to age 42 in the European Union (EU), and 75% of the people live in urban areas. Competitively, this translates into a large working population that will drive both economic growth and consumerism, which has been effectively seen with cinema entertainment métier.
Over the last decade and as reported in the first half of 2017, GDP growth exceeded 5% denoting Turkey as one of the fast-growing economies in the G-20 and prominent nation in this benchmark series.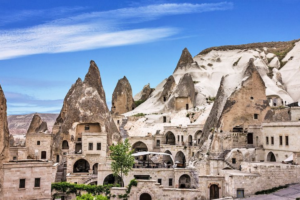 Coupled with the breaking news that Turkey has fast-tracked innovative legislation for an "all-encompassing digital tax" plan, currently going before parliament for approval, the initiative will apply across all e-commerce platforms including digital-advertising moguls like Google and Facebook, as well as all digital goods and services like Netflix. Emerging worlds throughout and concurrent in Europe have been researching the best formulas for taxation revenues that would reflect the fair share of business conducted by global companies in their region. Ultimately impacting the channels of content distribution in changing exhibition streams attached to a digital planet. It's fair to say as we watch Turkey's emboldened initiatives, there will be more emergent governments to follow their lead to promote the multilateral system's equanimity in the digital footprint.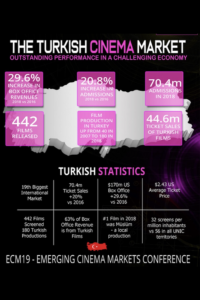 Directing our focus on Turkey's exhibition's climb, using comparisons from 2016 versus 2018, there were increased admission sales of 20.8% accounting for 70.4 million movie-goers, resulting in a 29.6% increase in box office revenues. There were 442 films distributed with 63% of the revenues coming from Turkish content. These impressive numbers are due to a variety of changes over the past few years, including some controversial acquisition matters, like when the Turkish Council of State in 2014 annulled the decision of the Turkish Competition Authority (TCA), which resulted in conditionally clearing Phase II of the merger between two of the largest cinema chains in Turkey, AFM and Mars. This milestone transaction, predicated on the grounds that the merger remedies were insufficient to eliminate all competition concerns, opened the doors for more exhibition growth that would lead to unprecedented deals with other leading cinema conglomerates.
In a strategic move, Korean CJ-CGV, one of the largest multiplex cinema chains in the world spanning South Korea with branches in China, Vietnam, Indonesia, Mayanmar and the United States, acquired Mars Cinema in April 2016, for a reported deal worth $687 million. Mars Cinema owned the Cinemaximum chain that, at the time, operated 600 screens in Turkey.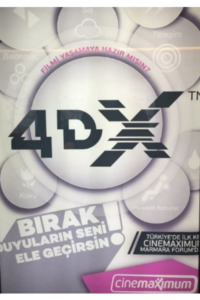 Established as CGV Mars Cinema Group, the company made great strides to create a superior movie-going experience, combining advanced turnkey digital projection and audio systems, including CJ-CGV's 4DX and ScreenX technologies, luxury comforts, hospitality and a dedicated service commitment. Receiving numerous international industry awards, it's the largest chain in Turkey today with approximately 848 theaters and 97 cinema enterprises in 36 cities and also owns all IMAX® theaters in the region. In addition to their exhibition activities, the group operates CGV Mars Media (cinema advertising) and CGV Mars Distribution (movies). A provocative model, Turkey's robust market is driven by big budget Hollywood movies, regional action thrillers and comedies.
Turkey maintains its exhibition market with an array of contemporary cinema venues like Cinema Pink, Cinemarine, Avsar Sinema and Cinetech, all which offer something unique to the locals.
Fitas Digital Republic, a generational business first established by the Akdemir family in 1965 as Fitas Cinemas, becoming one of the largest cinema groups in the Middle East, opened Turkey's first movie studios by the second-generation with AFM Film Studios in 1980. Progressively, the third-generation of the family's entertainment company developed new partnerships to become pioneers of in both the film and digital game markets with current pursuits in eSports.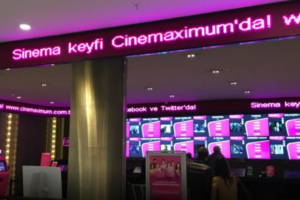 One of Turkey's most popular events is the annual Istanbul International Film Festival, organized by the Istanbul Foundation for Culture and Arts, a non-profit organization founded in 1982. The two-week festival is considered one of the most multicultural events in Turkey that screens films in an array of local cinemas, combining workshops and educational platforms, rounded out by award ceremonies with the usual glamour and savoir-affair seen at other film festivals like Cannes and Venice.
As we conclude with Turkey, the host of DCS Events annual Emerging Cinema Markets Conference (ECM19), held at the exclusive Grand Tarabya Hotel, set along the breathtaking Tarabya Bay — the rising nations of Africa, Central Asia, Middle East of the Gulf Cooperation Council (GCC) and New Europe (former Soviet states and Balkans) will be the mutual focus.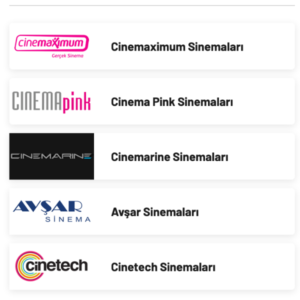 Collectively, these territories comprise a populous of 1.7 billion with only 6,850 active screens. Supported by notable industry sponsors, global distributors and international exhibitors, many highlighted in prior segments, specialist suppliers, technology groups and non-profit organizations like the Cinema Technology Community (CTC), Event Cinema Association (ECA), International Cinema Technology Association (ICTA), Women in Exhibition (WIE) and esteemed media partners, will delve into the many facets of cinema entertainment. On opening day, there will be a 21st Century Shopping Centre and Production Tour presented by Celluloid Junkie. During the excursion, Fitas Digital Republic will open its doors to their innovative eSports environment, presenting viable ideas for cinema's future.
This combined history and storytelling series for OzSeeker, leading up to ECM19, has taken us through many lands that will be broadly covered by esteemed speakers and professionals in exhibition and economic trades.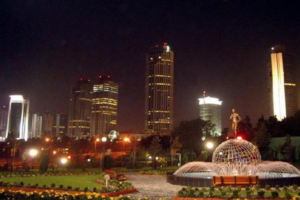 While there are many industry conferences, festivals, tradeshows and financial forums worldwide, DCS Events has embarked on what will be a significant annual gathering for regions driving the future of exhibition into the fourth industrialized revolution.
Written for OzSeeker and the Emerging Cinema Markets conference ECM19, from DCS Events by Laura Peralta-Jones